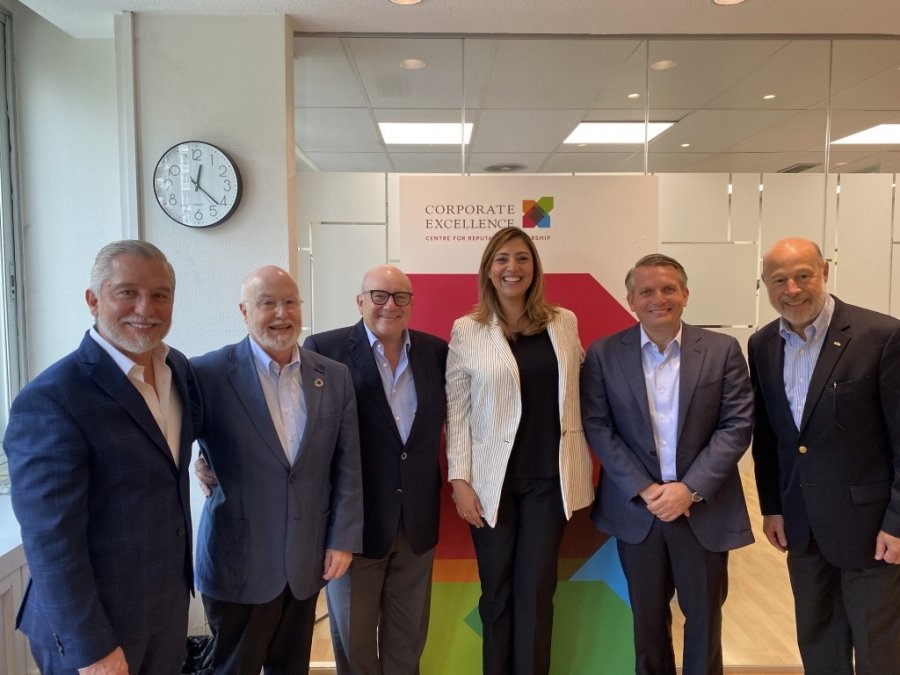 After CMI's recent adhesion to the European think tank Corporate Excellence, Juan Luis Bosch Gutiérrez, Chairman of CMI Capital and Enrique Crespo, CEO of CMI Capital, visited Madrid. There, they talked with Ángel Alloza, CEO of Corporate Excellence, Joaquín Garralda, President of Spainsif, and Francisco Garayoa, General Director of Spainsif.
During the meeting, CMI shared its experiences, lessons and success stories on the generation of sustainable impact investments and intangible management, as well as the opportunities that arise from working together with Corporate Excellence and Spainsif.
CMI, as a multi-Latin family company, seeks to generate economic, social and environmental value in the communities where it is present, offering excellence and quality in its products, services and projects through its two business groups: CMI Alimentos and CMI Capital.
In this sense, Enrique Crespo, CEO of CMI Capital highlighted how CMI has become one of the most important business groups in Latin America, along with the commitment to become a world class organization in products, processes and human capital, and to participate significantly in multiple markets and growing strategically with outstanding and sustainable profitability.
Corporate Excellence and Spainsif, partners in sustainable investments
Corporate Excellence is an accelerator of innovation, research, applied knowledge and training in intangible management. Its CEO, Ángel Alloza, commented: "I love to surround myself with people with motivation and a strong sense of purpose; people who pursue their dreams with passion and perseverance. It is with deep pride that we welcome this prestigious multi-Latin family business that places its purpose and values at the heart of its actions. Actions that place its employees and the community at large at the center".
Spainsif is a meeting and reference platform for sustainable and responsible investment in Spain. Its primary mission is to promote integrating environmental, social and good governance criteria into investment policies, thus contributing to sustainable development.
Francisco Garayoa, General Director of Spainsif, acknowledged the recent achievements of CMI, such as the placement of $700 million in green bonds, the largest ever by a private renewable energy company in the Central America and Caribbean region: "All of us citizens, as savers and individual investors, are called to take action. To be the protagonists, as well as those responsible, for demanding that sustainable investment is enhanced in Spain. We are positively impressed by the recent green bond operation led by CMI. They are undoubtedly an example to follow in these operations".
Joaquín Garralda, president of Spainsif added: "Sustainable investment was marked 10 years ago by exclusion, but strategies have been shifting towards the inclusion of ESG criteria for portfolio construction. The good stories shared by CMI leaders reflect clear international benchmarks".
In 2021, CMI celebrates 100 years of fine stories to tell, as well as a history of growth that has led to more than 40,000 employees in 15 countries, mainly in Latin America and the United States.