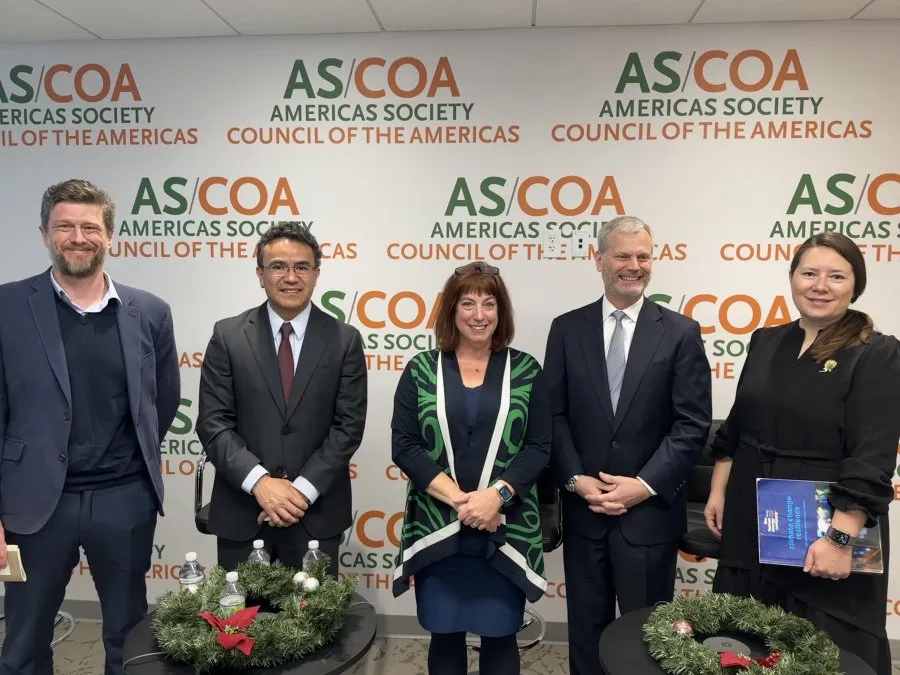 Energy transition is vital to managing environmental and economic challenges facing the world today. It is a process that seeks to increase the use of clean and renewable energy sources, to reduce greenhouse gas emissions and improve energy security.
For this reason, high-level meetings between experts and professionals from different fields on the issue of efficiency and diversification of the energy matrix are becoming increasingly relevant.
Under the vision of Juan Luis Bosch Gutiérrez, President Chairman of CMI Capital, and promoter of the adoption of renewable energies in the region, Corporación Multi Inversiones (CMI), shared its points of view with experts on energy transition in Latin America and the Caribbean, in a panel organized by the Council of the Americas (AS/COA).
Among the guests were the Development, New Business and Commercial Director of CMI Energy, Sean Porter, and government and financial entity representatives.
Opportunities and challenges in energy transition in the region
The event sought to discuss opportunities and challenges in energy transition in the region, as well as to find strategies to reduce carbon production and meet growing energy needs.
Porter highlighted CMI's work in the implementation of renewable energy projects and the importance of collaboration between the private sector and banks to achieve more sophisticated and creative solutions.
"Banks that join the private sector to carry out more creative and sophisticated projects can take Central America to the next level and eliminate the great energy shocks that we see in the region when very expensive alternatives for energy systems must be used", Porter pointed out.
The role of governments and local communities in promoting public policies and investment to guarantee energy, economic and climate security was also addressed.
Aware that the energy transition has an additional positive impact on the economy, since it can create employment and improve industry competitiveness, CMI embraces and promotes it as a key strategy for sustainable development and climate change mitigation in the region.